Presents
Sadie

Whelped: September 1986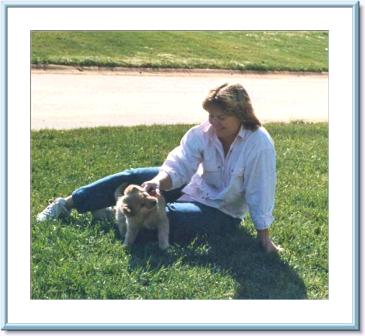 Mary and Sadie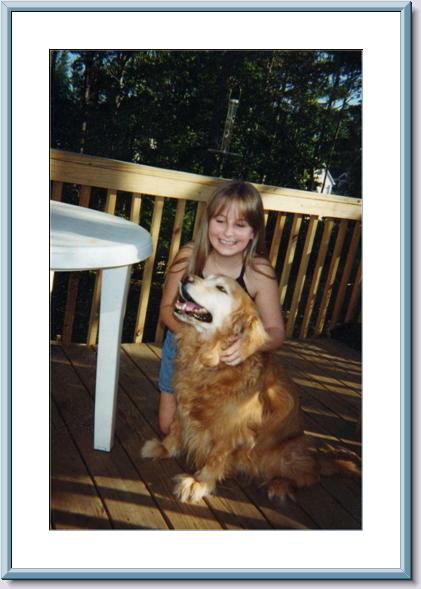 Catherine and Sadie
Achievements:
It all began when a teacher friend at school got this cute little golden puppy. It seems that a very pregnant Golden Retriever showed up at door of one of our students' homes. They took her in and looked for her owners who were nowhere to be found. She had her litter of puppies at their house. They had one puppy left. So Sadie came to live at our house. Sadie was obviously a purebred Golden Retriever. But purebred is not the same as well bred. Sadie had severe hip dysplacia. She was however a wonderful ambassador for the Golden temperament. She was very loved and lived to be 14. She helped raise my two daughters and taught them a love for animals, especially Golden Retrievers. Sadie was the beginning of it all.
When Sadie died, the family went into mourning. When we were ready for another dog, we looked for a breeder who did clearances so we would not have to watch another dog suffer with bad hips. I decided that I would rather spend my money on health than on the medication that a dysplastic dog needs to prevent suffering.
I found Kathy Smith of Goodtime's Golden Retrievers. Kathy entrusted us with a lovely golden puppy with a beautiful pedigree. She took us to dog shows and explained all that was going on. She has since taught us about conformation, movement, clearances and pedigrees. Thank you Kathy.